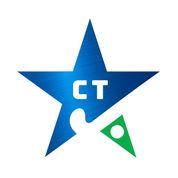 CT ELITE HOCKEY CLUB - COACHING STAFF
---
EMILY TOWNSEND PRINCE
Emily is a three-time All-American field hockey player from Princeton University. From 1999-2003 she was All-Ivy, two-year captain, two-time recipient of the Thorp Von Dusen Goodfellow award (for her dedication to the sport) and competed Internationally on the US Junior National Team. During that time she was coached by and trained extensively with US Olympic players.
Emily graduated from The Taft School with First Team All-American honors in field hockey and lacrosse. She was also named MVP of the Western New England Prep School Association. Considered the top defensive field hockey recruit in the US in 1999, she knows firsthand how to navigate the recruiting process.
As a coach, she has been coaching in Fairfield County for over fifteen years. she is the former site director and coach of the US Field Hockey Futures Program, former director of GYFHA, director and coach of the Wilton Youth Field Hockey. Emily has conducted numerous clinics and pre-season camps to ready individuals and teams to play at their peak performance.
---
MO MINICUS
Mo Minicus graduated from Williams College in 1990. She was a two time All American in Field Hockey, as well as the first-ever First Team All-American women's lacrosse player from Williams College. Upon graduation, she received the Purple Key Trophy which is awarded to a senior male and female athlete who best exemplify leadership, team spirit, ability and character. From 1990-1992, Mo completed a graduate assistantship from Tufts University where earned a Masters in Education, while serving as the assistant field hockey and women's lacrosse coach. After Tufts, Mo was hired as the Head Varsity Field Hockey and Women's Lacrosse Coach at Bowdoin College in Brunswick, ME. She coached from 1992-1996, posting a 48-16 record in field hockey and winning the 1995 ECAC Championship. From 1996-1999, Mo taught physical education and coached field hockey, squash and lacrosse at Rye Country Day School. Then in 1999, she moved to Darien and has been the Head Varsity Field Coach since 2000.
Mo's coaching awards while at Darien are as follows: FCIAC Coach of the Year 2003, 2007, 2008; CHSCA Coach of the year 2003, 2008; FCIAC Fall Sports Coach of the Year 2007; Outstanding Coach of the Year in CT 2009; NFHCA Mid-Atlantic Region Coach of the Year 2010; NFHCA National Coach of the Year 2010; Fairfield County Sportsperson of the Year 2011; NFHCA Southern NE Coach of the Year 2013, CT High School Hall of Fame inductee 2014; FCIAC Coaching Hall of Fame inductee 2016; New Agenda - Northeast Hall of Fame 2018.
Mo is a lifelong coach of field hockey and cannot imagine doing anything else but teaching, coaching and inspiring girls to love the sport she loves.
---
DAMIEN TARALA
Damien is a member of the Men's USA National Field Hockey Team. He was a member of the Hong Kong Junior National Team. As well, he was a top player for the Men's 1st Team at St Andrews in Scotland. He will be attending Dartmouth College.
---
CATHERINE HAYDEN
Catherine is a former standout player from the National Championship team - UNC. Named All-ACC second-team in 2019, and in 2018 named ACC Academic Honor Roll and the NFHCA National Academic Squad, Catherine knows what it takes to balance rigorous athletics with academics. Prior to UNC she attended The King School Canterbury in England. Catherine has coached indoor with a local North Carolina Team for three years while attending UNC, and she played a ton of indoor herself, as Karen Shelton - legendary UNC coach - saw the value of indoor as paramount to her team's development. We are thrilled to have Catherine join our coaching squad!
---
GRETA ELL
Greta Ell graduated from UVA as an All-American player. She is currently the Sacred Heart University Assistant Coach. Ell played all four years of field hockey at the University of Virginia, where she earned All-American Honors and All-ACC accolades. She was selected to play in the NFHCA Senior All-Star Game. She helped the Cavaliers to a 2016 All-ACC Tournament Championship and was named the 2015 ACC Rookie Of the Year. A four-year honor roll student at UVA, she was selected team captain her senior season.
---
BRITTANY ROBERTSON
Brittany Robertson was a four-year member of the Immaculata field hockey team where she played in 60 career games. She recorded eight goals and three assists to finish her career with 19 points. Robertson graduated from Immaculata College in May 2017. She began her coaching career in March 2017 when she was a United Field Hockey Club coach. She served as head coach of tournaments, managed practices and provided feedback for individual players. She is currently the assistant coach of the Long Island University Division 1 College Program. She was previously the graduate assistant coach of SUNY Cortland where she was responsible for assisting the head coach with recruiting and scouting for upcoming games, monitoring study hall and student-athlete academics, while also scheduling and planning meals for players during home and away contests. She played a crucial role in facilitating instruction during practices and games and assisted the head coach with promoting the team on social media outlets.

---
JESSICA SMITH
Jessica Smith is currently the Ridgefield High School Varsity Coach. This is Jessica's third year with CT Elite Hockey Team. Jessica Smith was a standout player at Division 1 Siena College.
---
MIKAYLA VANHORN
Mikayla is currently a starter on the Sacred Heart University Field Hockey Team. Before Sacred Heart, Mikayla was a four-time Forward of the Year for Old Bridge High School in New Jersey. She was also First Team All-North Jersey selection, four-time All Star, and four-time All-Conference. She was the team captain and lead her team to winning seasons every year.
---
ALLY FRAMPTON
Ally is currently a starter on the Sacred Heart University Field Hockey Team. Before Sacred Heart, Ally was a three-time All-Conference player for Gloucester Catholic High School in New Jersey. She was also team captain and team MVP.
​
SaveSave
SaveSave
SaveSave
SaveSave