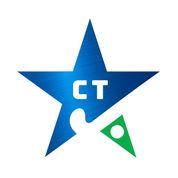 CT ELITE HOCKEY CLUB GUIDING PHILOSOPHIES
---
CT Elite Hockey Club is determined to provide an elite learning environment for all our players. We are committed to holding our players to the highest standard of play and performance.
We aim to provide an inclusive environment and community for our athletes to bond on and off the field.
Our coaches are powerful role models for young student-athletes who strongly believe in the commitment to athletics and the values gained through sport. With years of experience, our coaches have developed a wide network of mentors and peers that serve as conduits for countless athletes to play at the next level.